Wondering about gifts for someone who loves coffee? Here are a few suggestions.
Coffee Bean Delivery From New Harvest Coffee Roasters
I have been having freshly roasted coffee beans delivered quickly to my door from New Harvest Coffee Roasters for years. They have some organic coffees, Source Direct beans, and some coffees that also support community projects. Their coffee beans are freshly roasted and you can sign someone up for deliveries on a regular basis.
The Perfect Garden Or Porch Chair for Sipping Coffee
Adirondack chairs are perfect for sitting and drinking your favorite beverage because they have wide armrests that hold your mug or glass. I painted these blue so that even the color makes me smile! I also have folding Adirondack chairs on my front porch so I can make that area my "summer office." The arms of these chairs are also good for holding a laptop along with your coffee cup.
Coffee for Roses Coffee Mug
Celebrate your favorite gardening blog along with your favorite morning beverage 😉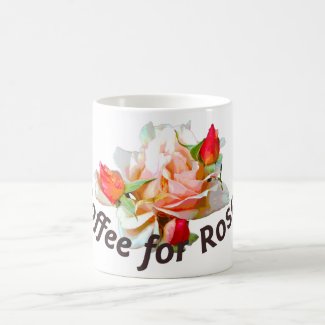 Rose Lover's Coffee Mug
by
CoffeeForRoses
See other Coffee Mugs at
zazzle
Coffee for Roses – and 70 Other Misleading Myths About Backyard Gardening.
Any gardener, home landscaper or plant person will enjoy this book, even if he or she is a tea drinker. (Sneak preview: roses love organic matter, and coffee grounds are great for adding organic amendments to your gardens. But coffee grounds don't have any particular "rose woo-woo.")
Update Their Starbucks App
If the coffee lover you know has an iPhone jump-start their Starbucks App so they can flash their phone to buy a their favorite coffee.  I understand that the new version of this app for 2015 will allow people to pre-order and have their food and beverage waiting when they walk into their local store.
Coffee for Roses Logo Canister
Use this small canister for seed storage, plant labels, candy or coffee beans.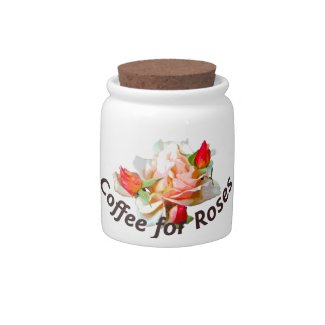 Coffee for Roses Storage Jar
by
CoffeeForRoses
Browse other
candy dish
designs on Zazzle.
Happy Sipping!